Bluesfest 2013 will go down as one of the best Bluesfest's ever not just because of the headline acts, which were of course fantastic but also because of all the other great acts that played on the smaller stages or throughout the day.
There was just such a smorgasboard of talent from the first acts till the last acts that it was simply an overwhelming musical experience that has lead me on a very expensive expedition to the record store to buy albums by some of these albums I had not heard of previously.
There was just too much happening over the five days to do this review justice.
Ben Harper - Solo Acoustic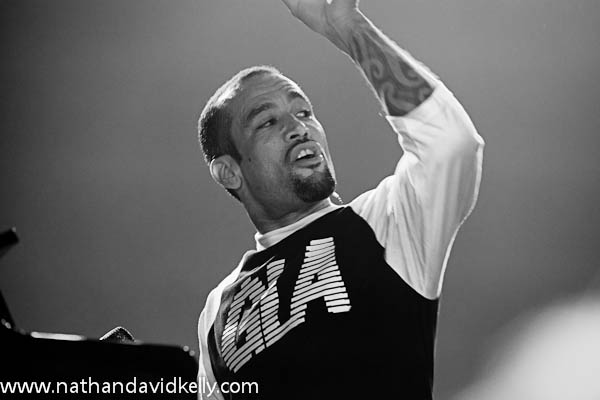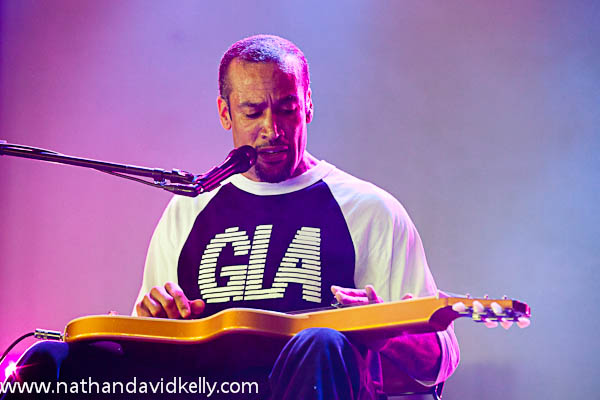 Given the fantastic reviews last year of Harper's solo shows Harper had a lot to live up to for his solo acoustic gig at Bluesfest. It was strange to see him start his set on a piano with a new song of heartbreak but this was a followed by an astonishingly beautiful rendition of Leonard Cohen's Hallelujah which was fitting for Good Friday but from here it began to slide. One of the main complaints from the audience is that it was too self-indulgent, whilst it is fine to do a 10 minute sitar style guitar solo in a 3 hour solo set it really takes a chunk of time away from a 90 minute festival set where really people just want a greatest hits set.
Taj Mahal Trio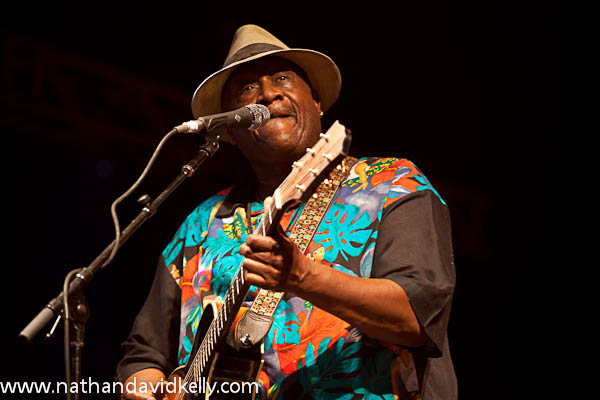 The Taj Mahal Trio hot from there sell out visit to Tanks in Cairns and a day trip up to Kuranda which they adored played a hot set of blues that got the crowd moving along to some classic blues and set the vibe for the rest of the evening.
Rockwiz Live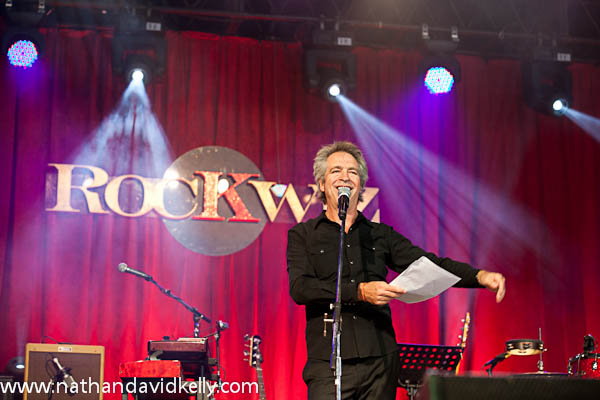 Rockwiz is something that makes Bluesfest unique it is just so much fun, full of great music and of course special guests which this year Included Steve Kilby (The Church) Tex Perkins and of course a whole bunch of festival goers, across the three days Rockwiz was on the crowd filled the Jambalaya tent.
Jimmy Cliff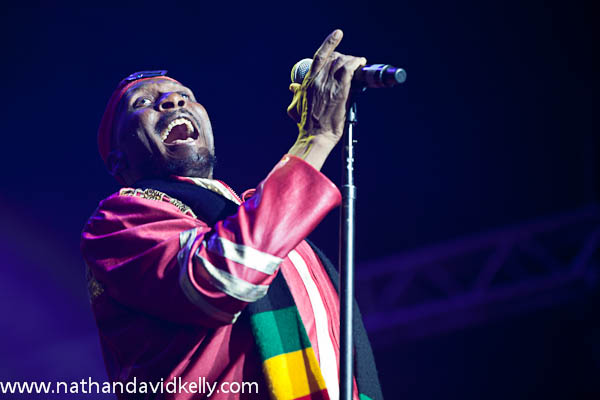 Jimmy Cliff played two sold out shows here in Cairns before heading to Bluesfest and it is easy to see why he is a totally amazing performer who moves and slides across the stage like someone half his age. The crowd simply could not get enough of the reggae legend as he performed a set full of his best loved songs.
Robert Cray

Robert Cray had a hard gig at the festival playing at the same time as some of the biggest acts on the bill but this did not deter him from putting on a great show starting out with Any Time. Even though he was up against some big acts he still drew a full crowd to the Jambalaya stage which says a lot about his talent, and Peter Noble's ability to not just get the artists right but also the playing times so that at any one point there is something for everyone to see.
Rodriguez with The Break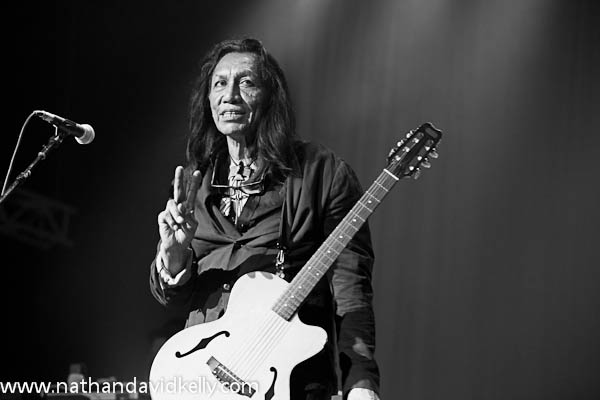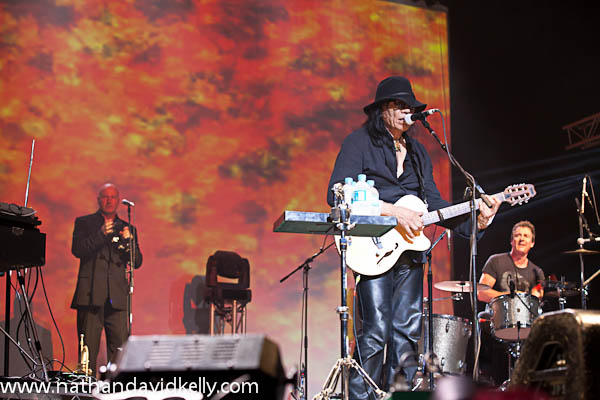 Having missed the Oscar buzz around the movie "Searching For Sugarman" and not really having heard anything about Rodriguez I was completely blown away by this set which sounded instantly familiar yet was unknown to me, this was the first cd on my list of Cd's to buy when I got home.

With a voice reminiscent of Don Mclean and lyrics at least the equivalent of Dylan, Rodriguez is a powerful performer and certainly moved not only me but the entire audience. You should check him out.
Santana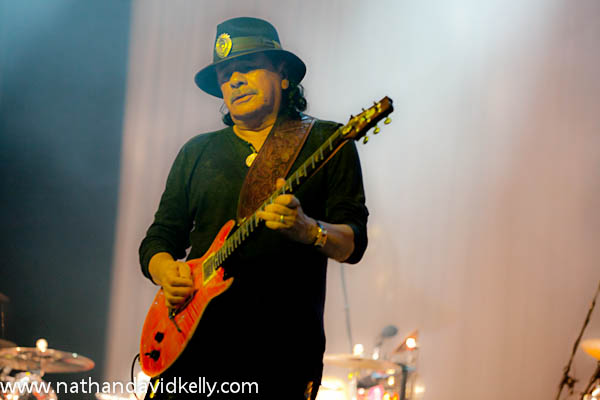 Nothing I can say about Santana could possibly convey the powerful and awe inspiring set he played. He is possibly the greatest living guitarist on the planet today and he moves around the stage like he is certain that he is. Backed with an incredible band I am sure this was the highlight of the festival for many.
King Cannons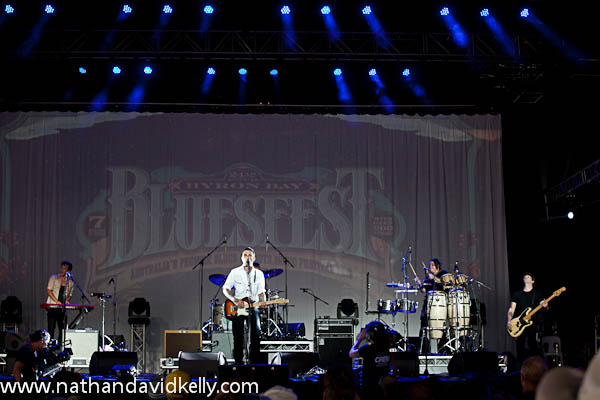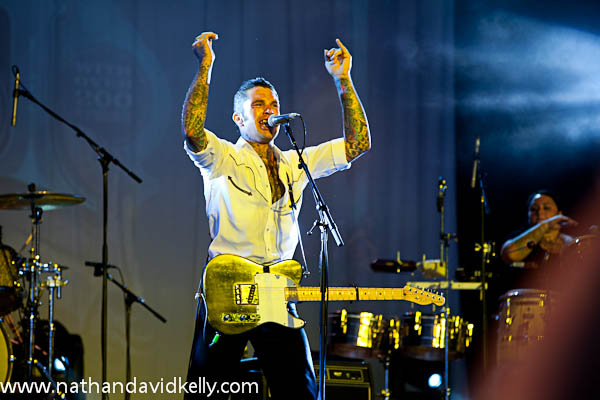 Playing the first slot of the day on the main stage can be a hard gig but this was made easier for the King Cannons who had a group of about 500 fans at the stage for the start of their set. This powerful rocking band from Melbourne had the crowd up on their feet and dancing with tracks from their debut full length record The Brightest Light.

Being a Directors Choice act it goes to show how spot on Peter Noble is when choosing acts because by the time they had finished their set there must have been at least 2000 people inside the front of the tent watching and dancing along to what was one of the 10 best performances over the weekend.
Soja

Mark Seymour and The Undertow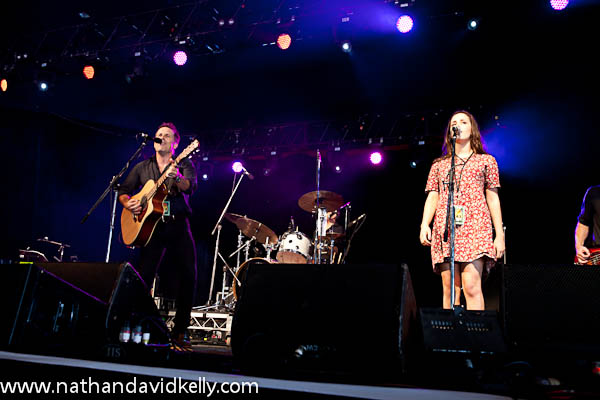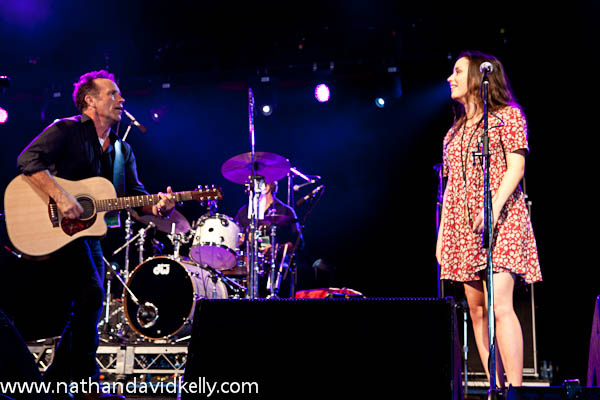 It is great to see an Australian legend like Mark Seymour performing at Bluesfest and this was a special show as he was accompanied by his daughter who is dipping her toe in the world of music. As always from this road tested muso it was a great show and he didn't shy away from playing his hits from his time with Hunters and Collectors.

It was a massive crowd that turned out to watch this show and I am sure this put Seymour in a terrific mood that lifted his performance from good to really something that was special.
Mark Seymour and The Undertow currently have a new album which can be bought HERE
Wilco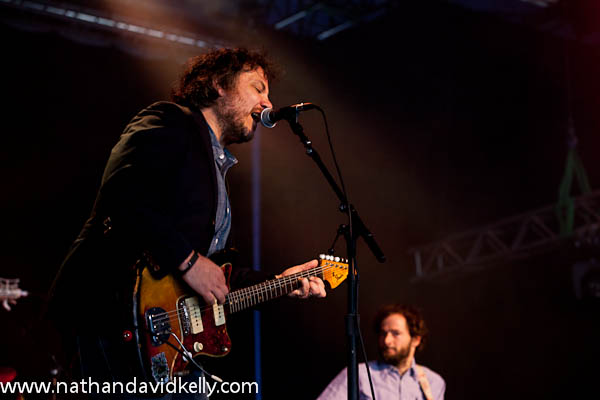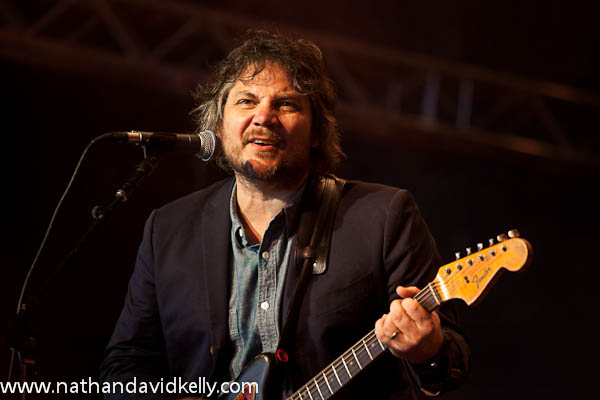 Michael Kiwanuka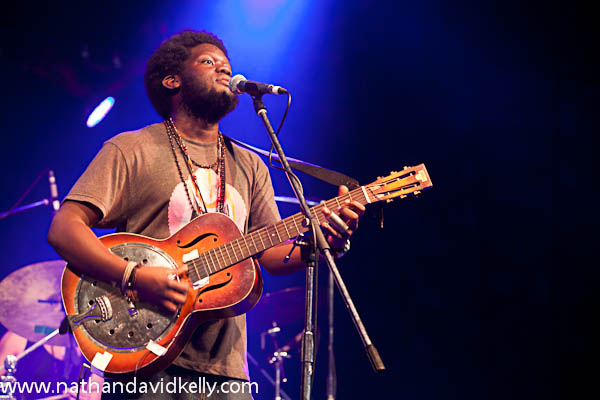 Status Quo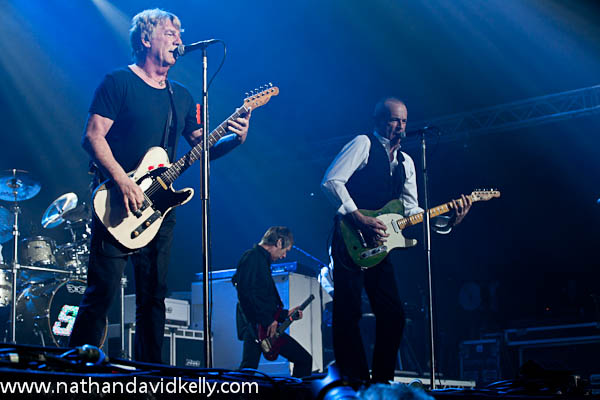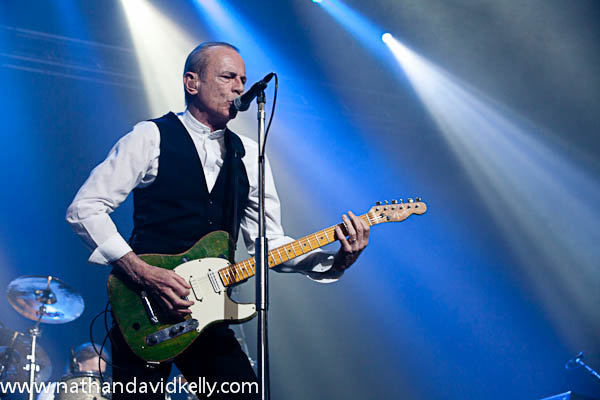 Beasts Of Bourbon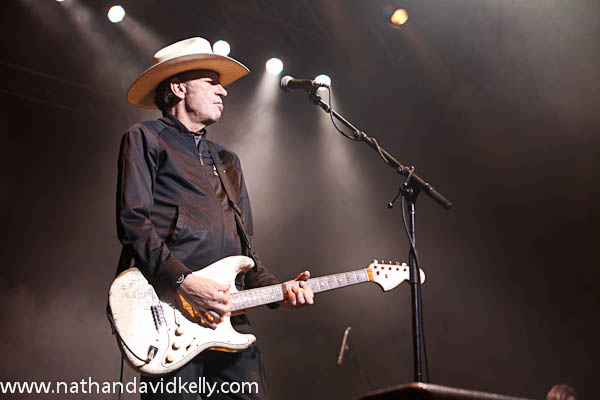 Tex Perkins is one of Australia's best frontmen and being too young to have ever seen The Beasts Of Bourboun I was blown away by how powerful this band was especially their opening track Chase The Dragon. With Kim Salmon and Spencer P Jones on guitars this was a truly formidable band even if it is some twenty years after their peak as a recording band. Maybe this outing will inspire a renewal and maybe a new album????
Robert Plant and The Sensational Space Shifters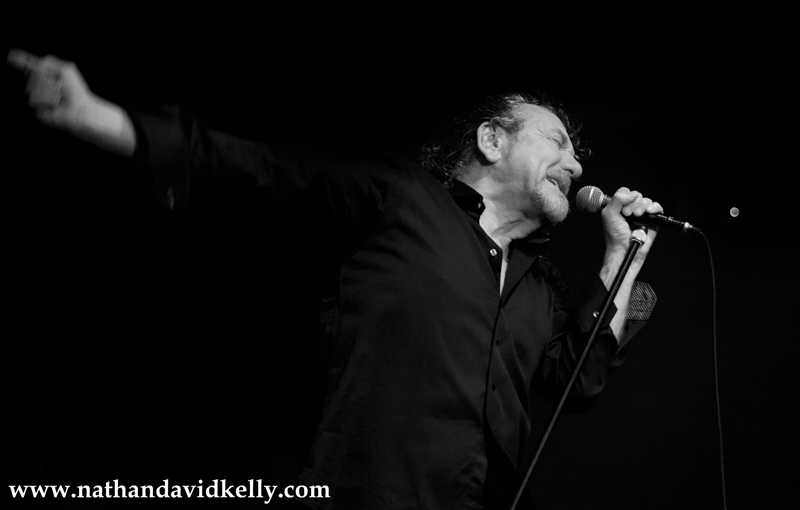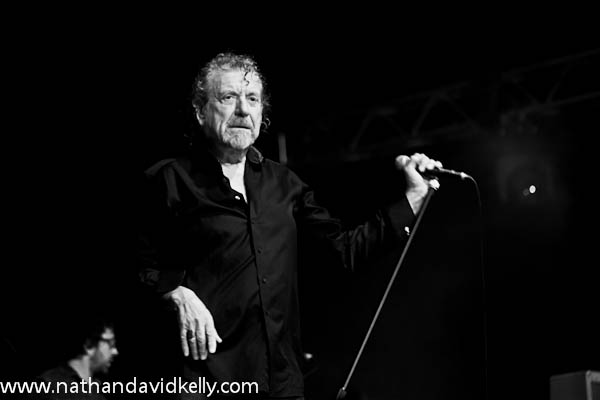 It is easy to write off performers of a certain age as "nostalgia" performers but this is not true of Robert Plant who put on a might performance for the crowd at Bluesfest starting out with a rocking rendition of the Led Zeppelin classic Friends.
He may look older but he still has the voice and of course the back catalogue of songs, this was a show which would have satisfied fans and found a whole new audience among a younger generation.
The last 15 minutes of this set was superb with Zeppelin classic Whole Lotta Love followed by an encore featuring Bron Y Aur Stomp and the classic Rock and Roll.
The only problem with this set was the spill over of noise from Iggy Pop's set going on next door, which even got a mention by Plant himself.
Having spoken with Plant and his management during the festival there was no official word on a Led Zeppelin reunion, but I think it could be highly likely especially as a follow up to Robert Plant's biography which will be released later this year.
Iggy and The Stooges