Kicking Up Dust:
From Grass Roots To Centre Stage
5th Of Febuary - 14th of March 2010
Cairns Regional Gallery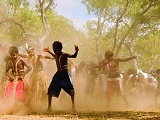 This exhibition is of Cairns based photographer Kerry Trapnell's many images taken over the years at The Laura Dance Festival and is a travelling exhibition from QPAC.
The exhibition opens on the 5th of Febuary with an artists talk at 6pm followed by the official opening.
We hope to have an interview with Kerry Trapnell speaking about his work up just after the exhibition opening....
NANNIFIED
5 FEBRUARY – 12 MARCH
EXHIBITION BY KRISTEN TENNYSON
Tanks Arts Centre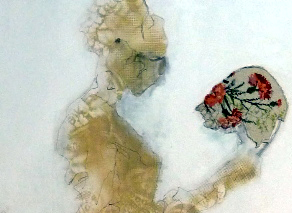 Cultural identity, defining one's sense of place within the context of the every day and an irrevocable connection to the land are the key tenets of Kristen Tennyson's continually expanding and evolving body of work.