We caught up with Ed Kuepper legendary Australian musician, founder of The Saints and seminal punk who is headed to Cairns to play The Tanks Arts Centre on Friday the 29th of April.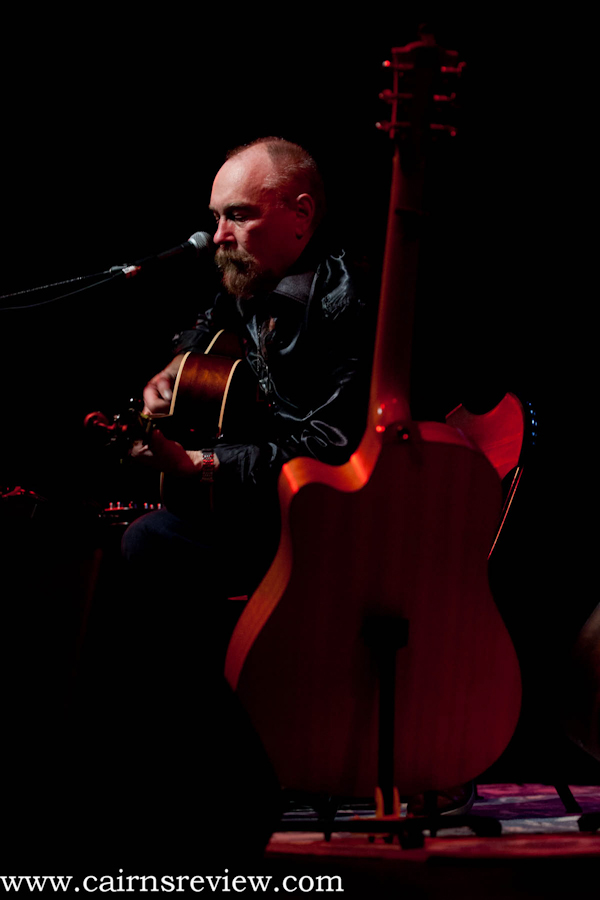 Talking to us from his home in Brisbane in between shows with Jim White former drummer of The Dirty Three.
Ed says " we are resuming our tour the one we had to curtail last year due to the covid situation, what we are doing this year is basiclaly playing all the places we had to cancel last year"
Which luckily for us includes Cairns at the Tanks Arts Centre.
Being one step ahead of the lockdowns Kueppers says " at the time I compared it more to a Guerilla type of operation rather than a rock tour... luckily the northern rivers area of NSW got a whole bunch of little venues that jumped up and said if you are here can we host you...which meant we ended playing which we did and it was fantastic"
"The shows were enjoyable and we got to play in places we may never have played"
Speaking about playing as a two piece with a drummer Kuepper reflects that this isnt the first time he has done this "in the late 80's early 90s I recorded an album...Today Wonder, that was a record that was just guitar and drum only. It was an idea that I thought always had a lot of potential and flexibility. This is different with Jim but its whatever you kinda make it its up to the apporach we want to take"
Kuepper has been busy but funnily he says that he has played less than he has played in a long long time.
Last time Kuepper was in Cairns he played with the Queensland Symphony Orchestra and during 2020 this was reprised and performed in Brisbane. That performance was recorded by TripleZZZ and this will be released soon.
Asked whether this tour with Jim White will be released as a live album Kuepper says "we are looking at that, We have a recording and I think its fantastic..even if I do say so myself"
With so many albums Kuepper has a unique approach to developing the set list for these shows " I just let Jim write it...it gives it a slightly different slant and it includes some songs I wouldnt have thought of playing..."
Of course even 40 years later Kuepper is still seen as one of the original and founding members of Brisbane band The Saints, when asked to reflect on the band and Bailey's recent passing he said " we were all lucky to have found each other in a way.. and he (Bailey) is indisputably one of the great rock n roll singers...Chris and I after the band split up had a complex kind of relationship and I am still processing his death and all that and from my perspective there is a lot of things that I wish we could have resolved better and that didnt happen... He was a great singer and a great performer.
I recorded three albums by the time I was 22 and the alternative to doing that would have been working in an office or a warehouse or something like that...and I know what i would have prefered."
If you havent seen Kuepper play live then get your self along to Tanks this Friday night he is one of the greatest guitarists Australia has ever produced...the show promises to be a fantastic exploration of his music.
Tickets avaliable from Ticketlink
BUY TIX HERE