Words Nathan Kelly
Images - crowdsourced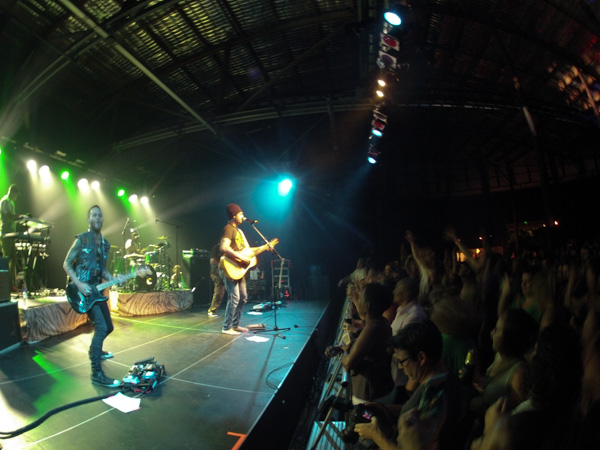 A Michael Franti show isnt a sit down and take it in kind of experience, bringing your dancing shoes is a must and this is why I attended the show as a member of the public to gain the full experience of what it is like for the crowd....and what a spectacular show it was.
Having spoken to Michael over a number of years and telling him on each occasion that he should come to Cairns it was great to finally see him play here at such an awesome venue such as Tanks Arts Centre. It is rare to see a band play in a place for the first time but this was one such occasion and one I am sure Franti and the crowd will remember for a long time.
This show started early to get in a full set of 2 hours of music which was virtually non stop incorpraotaing songs from all of his albums including 11.59, Sound of Sunshine, Everyone Deserves Music along with some as yet unrecorded songs.
"Everybody Out To Hug Somebody" is a new song written by Franti about his sons recent diagnosis of a rare kidney disease and how that in life everything can be going along fine and then suddenly out of the blue a game changer is thrown in the mix.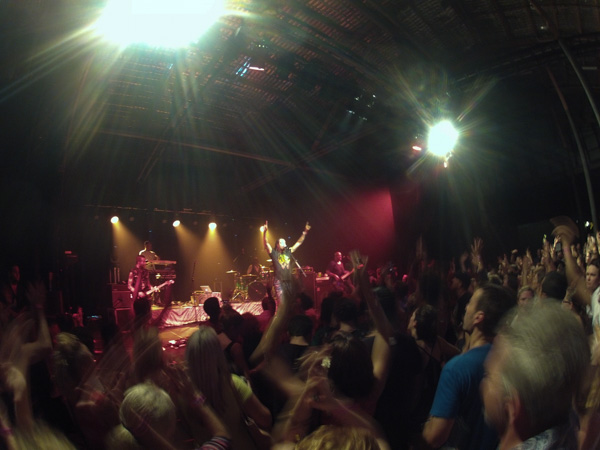 Franti spent much of the time throughout the concert dancing through and with the crowd at one stage dancing with the whole front section of the crowd...I think this got the crowd going wild early and in the set and the concert was spectacularly finished off with people dancing on the stage and Franti dancing in the corwd houseparty style.
This concert saw people hugging strangers, dancing with people they had never met before and no one left without a smile on their face....a definite feelgood concert and one that will be remembered for bringing the love and the mosh to Tanks.
No doubt we will be seeing Michael Franti and Spearhead return to Cairns again soon...and I am sure he will put the word out about what a great crowd and what a special venue we have here in the Tanks Arts Centre.
I like to feel we had a little bit of involvement in getting Michael and Speahead to Cairns as you can see from the video we made 12 months ago...