Words and Images Nik Zanetich
Support act King Pig kicked off the night with a number of tracks from their latest self-titled EP. The longstanding Cairns musicians create songs underpinned by reflective lyrics, through a sound that blends genres - folk, rock and alternative.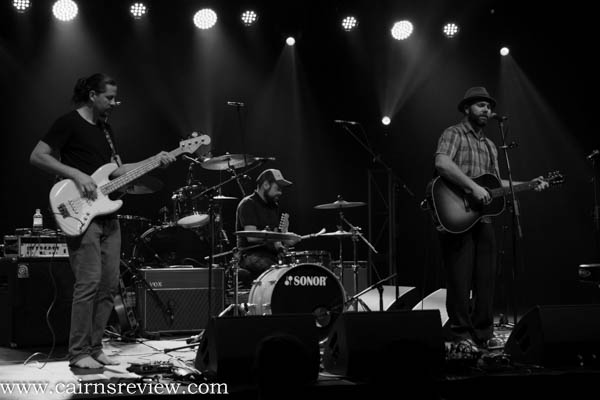 Augie March was the main act of the night, bringing their unique music to the Tanks Arts Centre as part of their national tour.

It was an intimate and memorable performance from a band having enjoyed both critical and commercial success, and considered one of the nation's most respected indie-rock acts.



In 2009 the band decided to take an indefinite break, which turned out to last 5 years. The band has since written an exciting new album that is gathering great reviews for its thoughtful lyrics and indefinable sound, hence the national tour.



Their new expanded line-up and new album, Haven's Dumb, meant plenty of variety from the band, featuring not only the typical rock band set up but also tones from the trumpet, saxophone and trombone.



These unique elements of this indie-rock outfit continue to be cherished by many avid fans of live music all around the Australia.

More information on Augie March and their latest album can be found at www.augiemarch.com.au