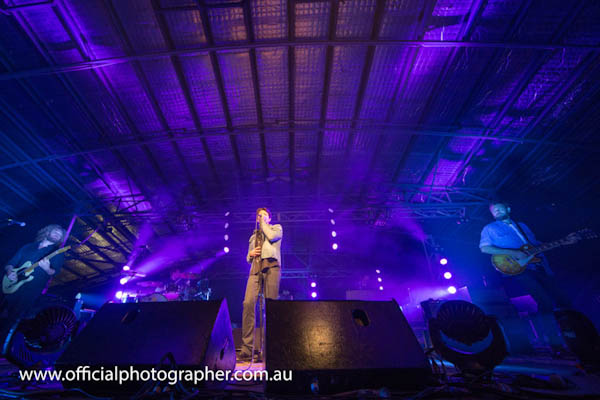 Bernard Fanning, former lead singer of Powderfinger made a flying visit to the far north last weekend as part of his national Departures Tour at The Kuranda Amphitheatre.
More than just a solo show Fannings show at The Kuranda Amphitheatre was more like a festival with a host of younger bands filling in as support acts from 2 in the afternoon.
Fanning seemed to enjoy being back onstage and stuck fully to songs from his solo albums "Tea and Sympathy" and his latest effort "Departures".
The band were in fine form and whilst it is a mellower affair than a Powderfing concert it certainly set the tone that Fanning is determined to stay his course as a solo performer.