Bluesfest is an event that has stood the test of time…which is a testament to itself in the ever evolving, ever shifting landscape of music festivals…30 years is quite an accomplishment and one to be recognised and celebrated and that is exactly the opportunity that the Easter long weekend provided in Byron Bay in 2019 a big birthday party.
Bluesfest is more than just the music, and Bluesfest means different things for different people and the most amazing thing is the broad spectrum of age groups that are present.

For some people Bluesfest is what they do at Easter with their friends and family, these people don't really mind who is playing they trust that Peter Noble and his team will deliver a great mix of established artists and often more importantly artists establishing themselves.

Then there are all the first time Bluesfesters or day trippers who have come to see what all the fuss is about or a particular band and they have a blast with the vibe outshining pretty much any other festival in the world.

Then there are the parents and this group of people seems to be growing every year, families with small children in carts from all around Australia making memories of family and music and fun.

How is it possible that such a diverse mix of people from all backgrounds and all age groups can come to the same place at the same time and have a great time…not many other events seem to manage to pull this off, but year in and year out the team behind Bluesfest do it, of course it's the music but it is also a safe well managed and fun environment.

The 3oth anniversary of Bluesfest had some treats and it is impossible to talk about every act that played over the 5 days…there is just so much music and so many events that 1 person could not possibly see them all.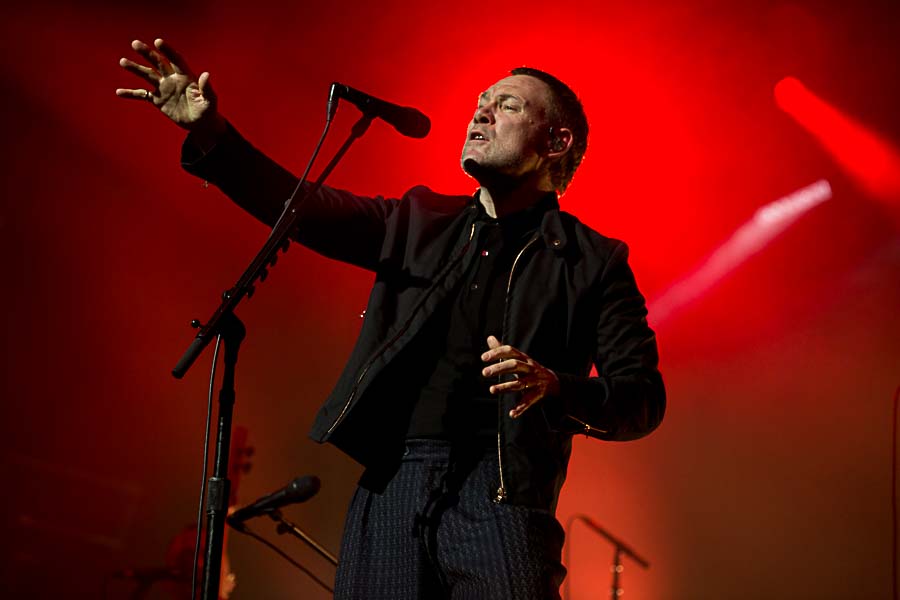 David Gray the English singer songwriter brought a mixture of new and old songs to the main stage. This time however he live looped instruments to build the sound throughout the songs giving the audience a glimpse into how the music is made, his multi instrumentalist skills and a depth of sound that allowed them to be fully relaised live on stage. Sail Away With Me was played early in his set (song 3) and he finished out the night with Babylon and Please forgive me. ( Full Set List avaliable HERE)
David Gray shows no sign of slowing down and in fact if anything his live show was better than last time we saw him in Australia
David Gray has a new album out now DAVID GRAY WEBSITE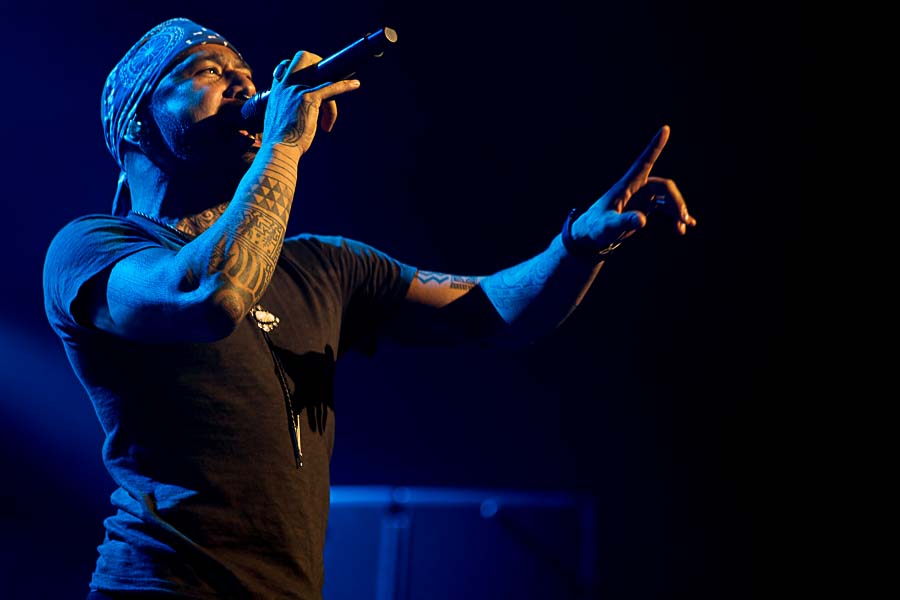 Nahko and Medicine For The People played across the weekend a number of times and each time he brought his reflective and positive vibes as well as whole bunch of new tattoos on stage...He looked great and was amazing live.
He started his set at the piano with "Direction" which built slowly to its powerful conclusion, he followed this with "Love Letters to God"
This performance set the vibe for the week ahead...love and respect, its great to see Nahko Bear back in Byron

Little Steven and the Disciples of Soul were a late addition to The Bluesfest bill and they were easily one of the best performances of the weekend. Little Steven was on fire from the first note and his band was simply amazing. The set was full of soul classics Etta James' "The Blues is my Buisness" James Brown's "Down and Out in New York City" and Jimmy Barnes "Ride The Night Away"...This set was almost as amazing as Little Stven's back up singers...
Full Setlist HERE
Little Steven and the Disciples of Soul also have a new album out now...check it out HERE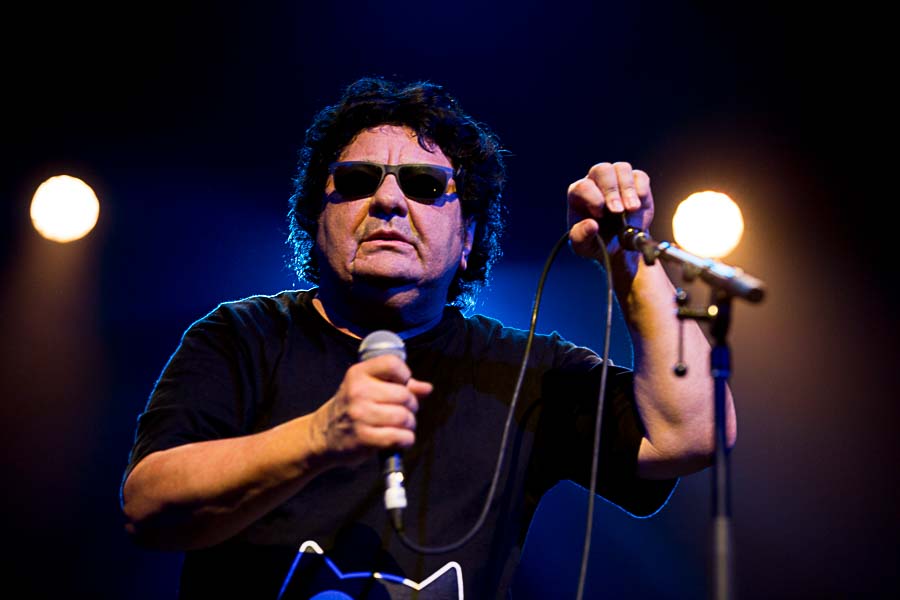 Peter Noble and his team at Bluesfest always round up an excellent selection of Australian artists legends and up and coming performers...Richard Clapton fits well and truly into the legend category and had the crowd at Jambalaya stage eating out of the palm of his hands...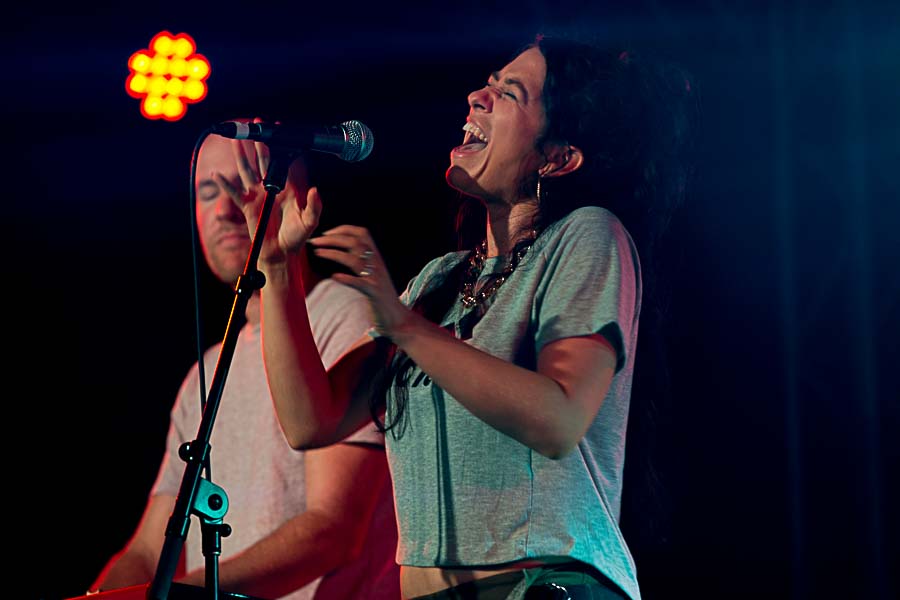 The ABC has always had a presence at Bluesfest, usually via radio national in a rather small tent they would interview artists and have them play a few songs. It was great to see Double J on the Juke Joint stage so that more people could see these chats and shows. Caiti Baker an Australian singer songwriter and Triple J unearthed performer from The Northern Territory spoke about her career and then played a few songs, This is a great opportunity for music fans to hear from artists directly about their musical journeys and then here stripped back performances. It is experiences like these that Make Bluesfest unique.
Fantastic Negrito also appeared on the first day and his story was harrowing, insightful and uplifiting and we got the sense he would talk all day if they let him.

Mavis Staples absolute superstar and legendary performer who pulled off an amazing cover of Talking Heads "Slippery People"...she looked like she was having a blast and so was the crowd across the 3 days she played.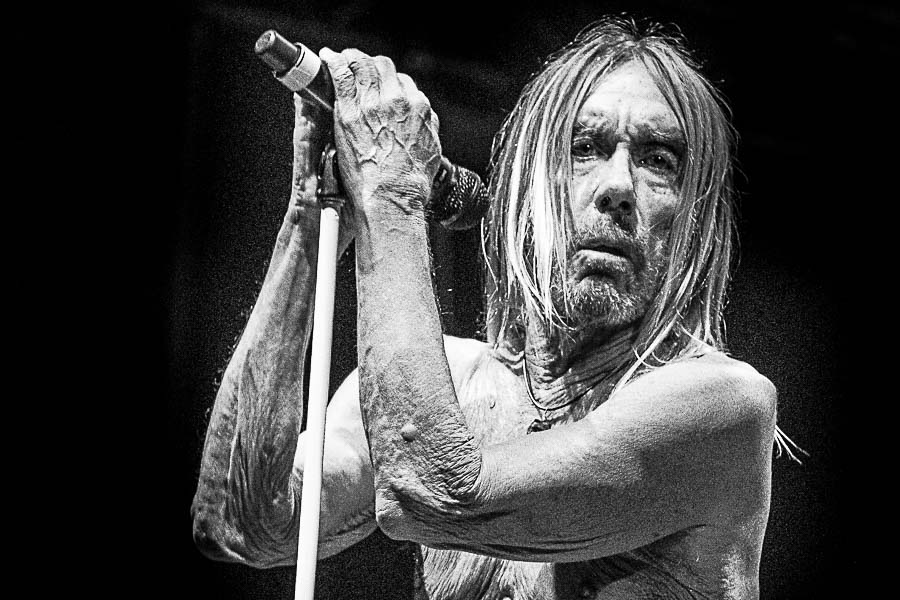 I first photographed Iggy Pop live in 1993 at the Sydney Big Day Out...I was only 17 at the time.
I have seen him a few times in between...but I had never seen him play The Passenger live...

Last week at Bluesfest at Byron Bay...Iggy Pop blew the stage away...the most powerful performance I have seen him give ever...an outstanding set of songs I wanna be your dog...gimme danger...the passenger...lust for life as the first 4...

A show to remind the audience many of whom werent even born at the height of his creative powers what a force punk music can be...and a show, I fear to cement a memory of Iggy Pop in our hearts...we may not see him on stage again in Australia.
Full set list HERE

Arlo Guthrie is a pretty cruisy way to start the afternoon at Bluesfest, the son of legendary folk singer Woody Guthrie and a performer in his own right for 40 years or so he has alot of songs...of "Annies Restaurant" is one his classics and at 16 minutes long or so it creates a very relaxed vibe.

We said goodbye to George Clinton on the Jambalaya stage as he reportedly wraps up his touring commitments permanently.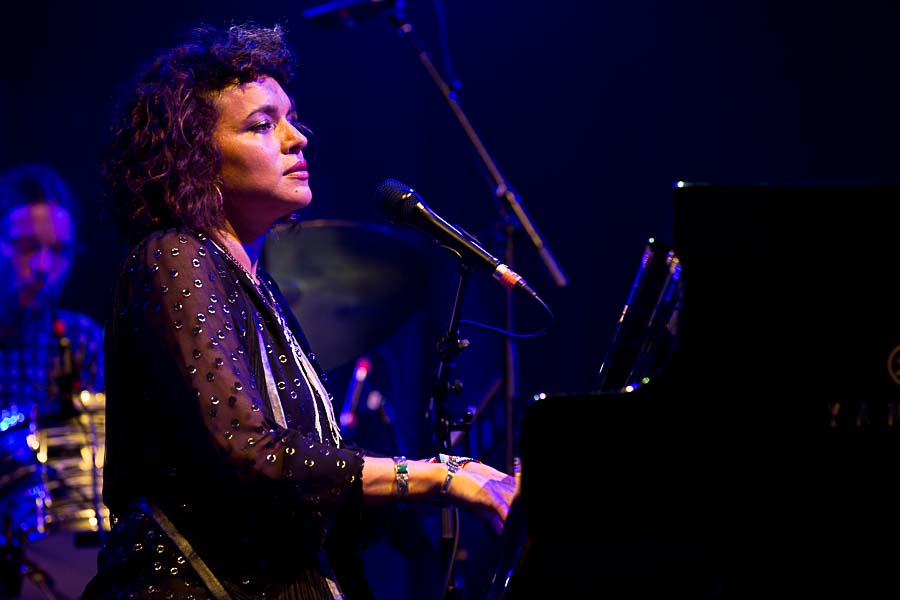 Norah Jones was gracious, beautiful and soulful and the silence of the 10,000 people listening was pretty awe inspiring.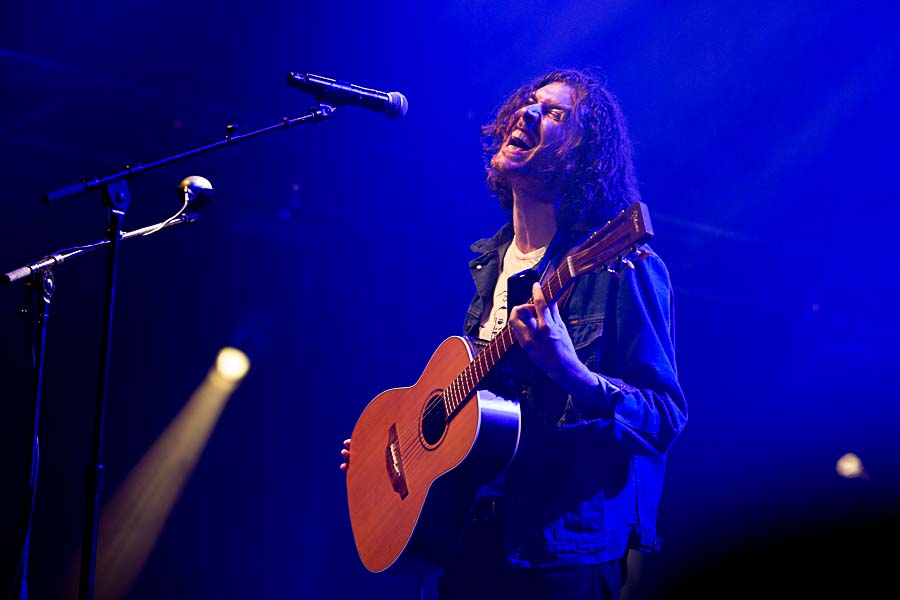 Hozier

Gary Clark Jr has ditched the wide brimmed hats for the more inner city "Beanie" look which may be reflective of the issues he confronts on his new album "This Land". Its been 4 years since we have seen Gary at Bluesfest and he has only got better in that time.
You can check out his new album HERE

Julia Zemiro and the team from RockWiz made a reappearnce after a 5 year absence from the Jambalaya Stage at Bluesfest...This is quite possibly one of the punters favourite things about Bluesfest and a great way to start saturday and Sunday...so many happy people, laughing and talking about rock music...and of course always a few cameo appearances...this year from Cold Chisel legend Ian Moss
Ian Moss plays at RockWiz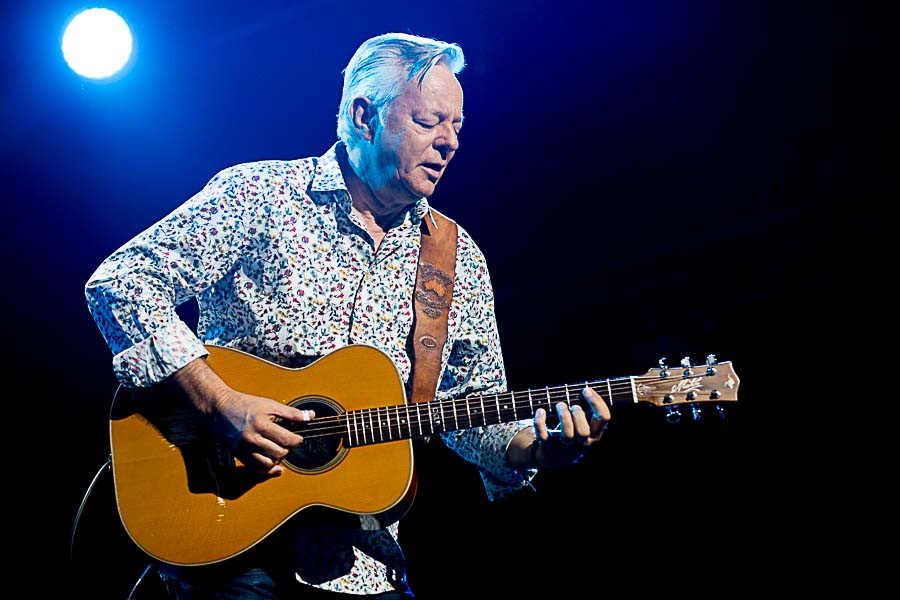 Tommy Emmanuel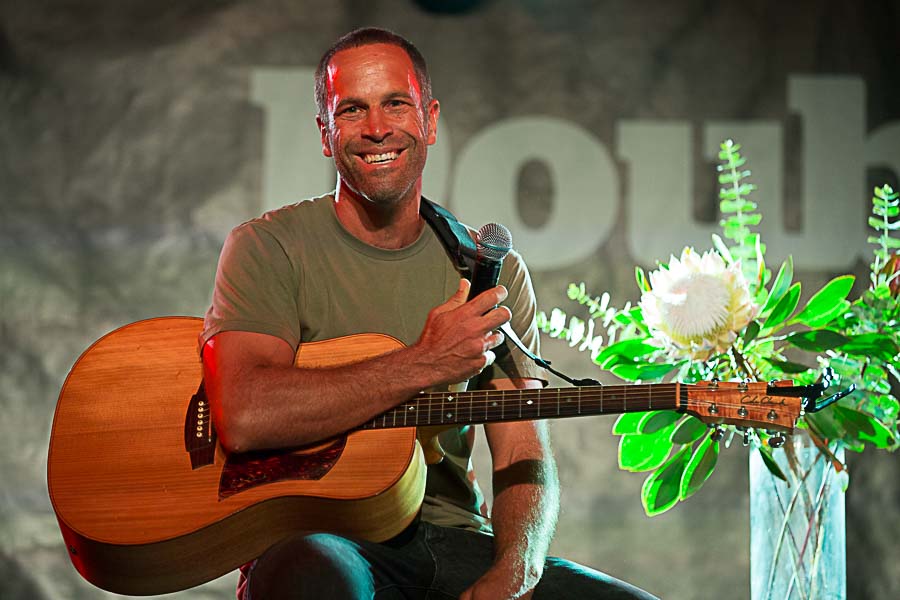 Jack Johnson chatted and performed at The Double J stage, this was a chance for the audience to get up close and personal with Jack and hear about the many causes such as BYOBOTTLE that he champions. The Juke Joint has never been so packed as on Saturday afternoon when Jack as well as Lukas Nelson spoke and played for Double J
You can hear those sets on Double J HERE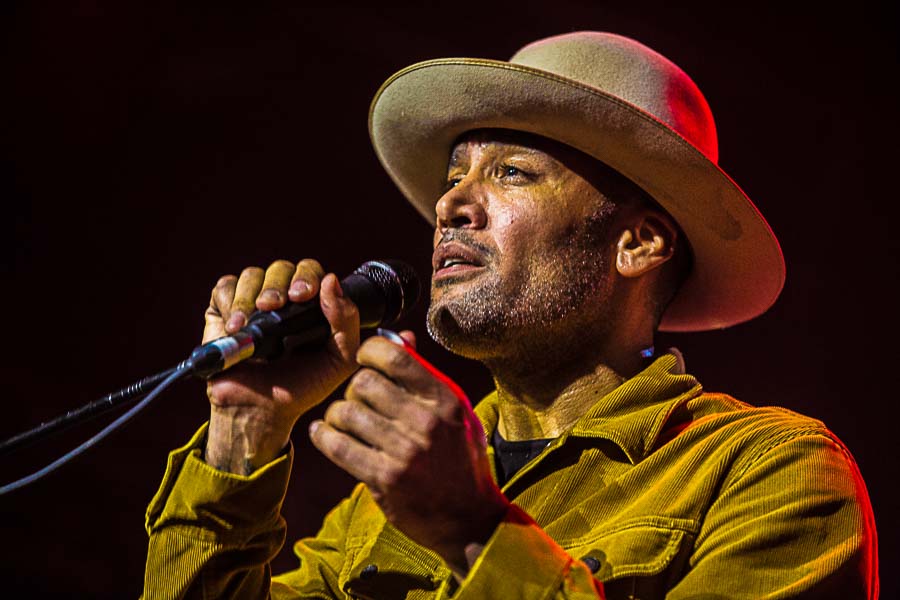 Ben Harper Ben Harper is astounding artist...his albums span genres..and he loves collaborating with other artists...his lyrics challenge us to live better lives...to be better people...
His show at Bluesfest this year ... seemed so intimate when you are there with 10,000 other like minded people.
Tex Perkins and The Big Fat Rubber Band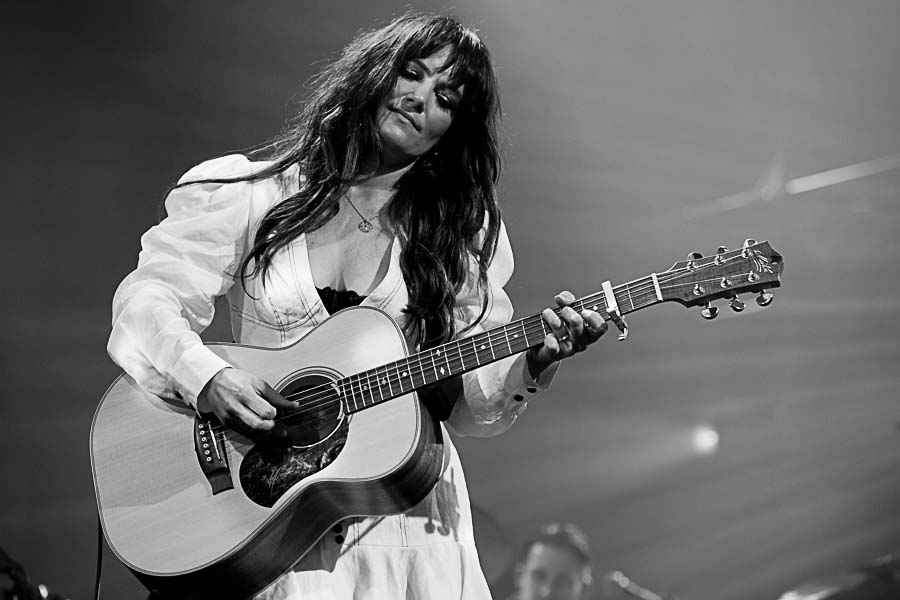 It was beautiful to see a rare solo set from Julia Stone. She is a magical artist in her own right and was perfectly scheduled for the afternoon of the last day...excitingly she is working on new material with an album due out next year...

Legendary Australian songsmith Paul Kelly played at the same time as Jack White's Rock supergroup The Raconteurs. It seemed that Kelly's introspective souldful music was able to fill the tent on the last night whilst jack and his mates whilst playing one of the greatest rock n roll shows ever seen were playing to a tent half full....maybe everyone was too tired on day 5 to absolutely rock out....

Lukas Nelson played Bluesfest for the first time last year...he played his own set everyday and was onstage with a lot of other artists...he was a musician having a blast...

This year even after such a busy time with A Star Is Born and touring and recording and writing...he is still rocking it and having a blast...one of the nicest blokes anyone has ever met.

On the Double J stage he played one of the songs coming off his new album due out in June...the lyrics ...Turn off your Tv and go plant a garden (this may be misquoted) is advice so ripe for our times.

Lukas and his band have a new album out in June, You can read all about it HERE
Things we learnt at Bluesfest

Jack Johnson is one of the coolest guys on the planet...He believes in looking after the eart and he is prepared to stand up for what he believes in. he launched BYOBOTTLE at Bluesfest taking time out to speak with people in the crowd about the issue of single use plastic especially at concerts and festivals, by bringing your own bottle you can stop plastic ending up in landfill in the ocean.
To find out more about BYOBOTTLE check it online HERE
Funniest story from Bluesfest award goes to Lukas Nelson.

Lukas plays a Gibson Bob Dylan signature guitar only about 1000 of these were made and each came with a card signed by Dylan...llooking at him play there is a signature on the body...but clearly not Bob Dylan's

So the conversation went.

N:- hey Lukas random question for you...its a Dylan guitar but not a Dylan signature on the body...whats the story there?

L:- Its a funny story...I was staying at my dad's (Willie Nelson) and I had left my guitar in its case...he picked it up while I was asleep and signed it thinking it was a guitar that needed to be signed for charity... Its kinda nice that his dad is kinda present with him as he plays around the world.

If you didnt make it to Byron Bay Bluesfest 30th anniversary it isnt too early to join the party and the start of a new decade and get your Earlybird Tickets NOW https://www.bluesfest.com.au/tickets/

check out the video below for what you missed...
Click Below