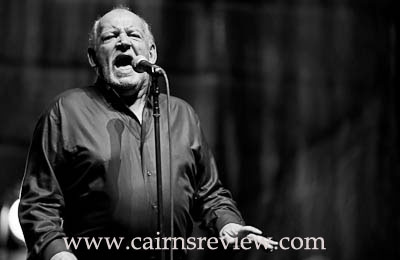 With the city of Cairns preparing for Cyclone Yasi that was due to hit the city in less than 24 hours the streets were eerily quiet with sandbags protecting the businesses in the city. All of this did not stop the 5000 people who had booked tickets to the show and diligently descended upon the Cairns Convention Centre to see Joe Cocker.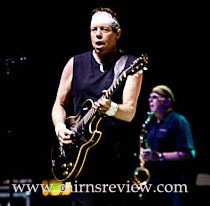 The show kicked off a little late with George Thorogood and his Destroyers taking the stage and getting straight into it. Thorogood's enthusiasm and grinding got the ladies in the front rows excited and his fine guitar playing got the rest of the audience enthused.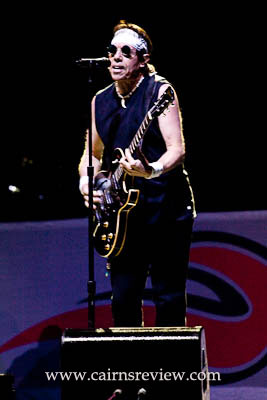 With great renditions of The Doors classic " Who Do You Love" John Lee Hooker's " One Bourbon, One Scotch and One Beer" and his classic "Bad to the Bone" one of the most common topics of conversation at intermission was people's surprise at just how good George Thorogood was, it's a shame the lighting was so poor for his set you could barely see him.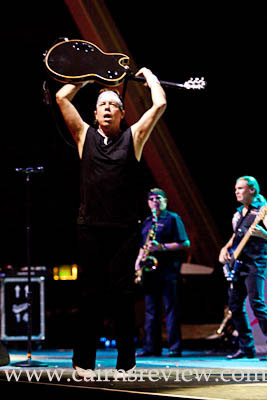 After a shortened intermission Joe Cocker hit the stage in a fine pin stripped suit in full and fine voice that set the pace for the remainder of the show. It is amazing that a man of his age can still put on such a fantastic show full of not only his classic songs but those from his new album also.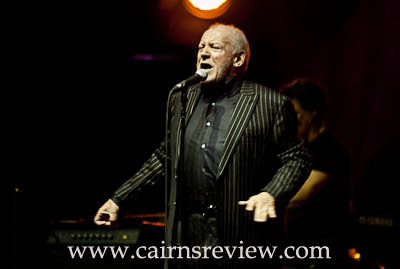 Cocker's writhing and shaking on stage as he belts out the songs makes him look like a man possessed by the music that emanates deep from his soul, but also he looks like a performer who has a lot of life and performances left in him and with any luck we will get to see him back in Cairns on his next visit to Australia.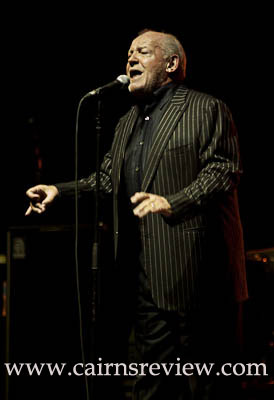 You can read more about Joe Cocker at www.cocker.com
and George Thorogood and the Destroyers at
www.georgethorogood.com