Ian Haug is one of the founding members of Iconic if not legendary Australian band Powderfinger that formed in Brisbane in 1989 and only taking its current shape it 1992 when Haug gave up lead singer duties to Bernard Fanning.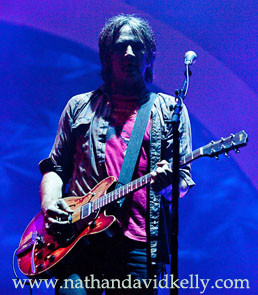 Being in a band since your 20's and for that band to become one of Australia's most successful both commercially and critically must be an amazing ride but now that the guys have called an end to Powderfinger announcing their Sunsets farewell tour it must be a time of mixed emotions.

Embarking on 34 shows over two and a half months we talk to Ian Haug just days before Powderfinger begin rehearsals about the tour and his plans post Powderfinger.

Hi Ian what have you done to deserve media duties today?

We always split it up so I didn't do anything particularly bad and I like speaking to you Northerners.
Does it feel real to you yet that Powderfinger will no more by the end of the year?

It's sort of sunk in a little bit now we just did our last trip to the UK and did some gigs over there that's our last trip we will ever do its starting to feel about more realer and it will continue to do so as the tour progresses but we are trying not to dwell on it too much we just wanna make sure we finish up well and do some great shows... we are not feeling all sombre yet.
You recently toured the UK how did that Go?

We have been over there about dozen times and whilst I can't work out the ratio of Australians to Britons there were certainly more English people than the first few times we went over there. The shows were great we had great fun and we packed out the Brixton academy a couple of times and then played 8 other shows around the country.

Then we headed to South Africa on the way home where we played and saw Australia lose 4 nil which was hard to watch...but South Africa is a pretty interesting place I d like to go back there and have a look around we didn't get much of a chance to tour around except in the city.

What can the audience expect on this upcoming tour?

We start rehearsing for the tour in a couple of days and I guess we will fight it out between us about what songs get played but I guess the audience can expect an even spread of all the albums of stuff and maybe a couple of surprises.

We just wanna make it ...not a retrospective but the songs the audience would hope to hear and maybe some of the newer ones that may not so well that can impress them.

We have to pace ourselves in respect to the off field antics and we are used to playing lots of shows so it won't kill us but they will be longer shows than usual and we will have to mix it up a little bit when we are playing that many shows so we don't want it to feel like groundhog day.

How did you choose what venues to play?

We just wanted to go out to as many as possible where people could come and see us, initially we were looking at a whole bunch of places including central Queensland but it is just hard to fill it all in we didn't want to do more than the 2.5 – 3 months really it's just a matter of scheduling and the actual venues themselves we like to play in venues where people can be involved.

The Rolling Stones have just re-released exile on Main St, is there a vast archive of material that Powderfinger could release in the future?

I guess every album there have been 3 or 4 songs that didn't make the album, maybe the time will come in a couple of years when we think about putting some of that stuff out I guess at the time there was a reason we didn't put them out either that they weren't good enough or they didn't fit. So we will just have to have an impartial listen which is a bit easier after a few years go by if they are worthy of people of forking cash out for then that will be fun if we ever do it...

Is there going to be a live CD/DVD come out of this tour?
The intention is that we will record some shows and we will see how they come up and we are also looking at recording every show and making them available on the night.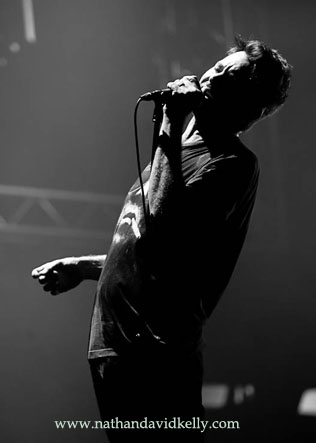 How is fatherhood treating you?

We had a baby boy on the 3rd of December and have a little girl who is nearly five and so I am not new to it but certainly with the second one it takes up a lot more time and you learn to exist on a complete lack of sleep so it's great I am really enjoying...I have always enjoyed having kids around at rehearsals it's great being a dad.

What do you plan to do post Powderfinger?

I Won't speak for anyone else but I  intend to have a couple of months off and when we aren't touring there seems a lot to do like have a family Holiday and  have the opportunity to get bored for a little while then after that I have a recording studio Airlock Studios and do some producing and keep busy