By Nik Zanetich
There has been a buzz around this appearance at Tanks for months and rightly so Jimmy Cliff is a true music legend and it seems that now people are begining to realise that Cairns and the Tanks venue are viable sideshows outside of the capital cities.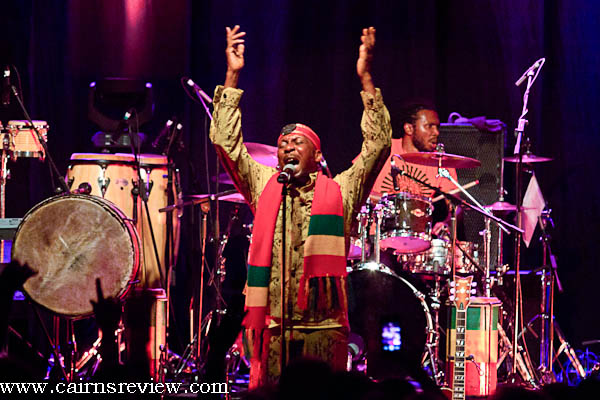 Jimmy Cliff and his Jamaican entourage had two completely sold out concerts on Tuesday and Wednesday nights this week at the Tanks Art Centre.


Anyone who has seen him live would agree that using the word 'energetic' to describe this man is unjust, and turning 65 next month just makes his performance even more unbelievable.


He began his music career at 14 with the release of his reggae single, Hurricane Hatty in the local music scene of Kingston, Jamaica. From this sprung fifty years in the industry (and counting), over thirty albums and two Grammy Awards. It is also interesting to note he is one of only two reggae artists inducted into the Rock and Roll Hall of Fame, alongside Bob Marley. Perhaps the most well known of all his work is his renditions of "Wild World", "I Can See Clearly Now", and "Hakuna Matata".


With the success of his work in his five decade career, he really is Jamaica's living musical treasure.