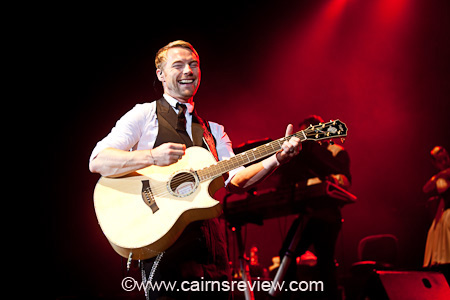 Ronan Keating continued his successful concert tour in Australia in Cairns last night, more than satisfying the crowd at the Convention Centre with a variety of songs from his solo career over the past 10 years and throwing a few surprises in as well.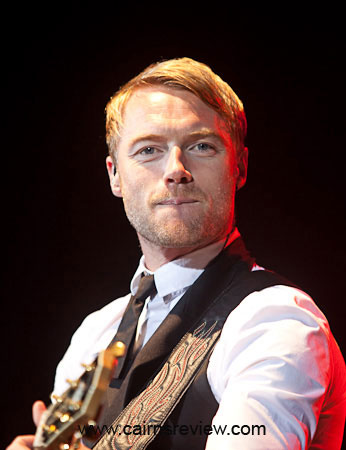 The set list contained his beloved ballads including "When you say nothing at all" from Notting Hill, "Stay" from his hit album of the same name, which has enjoyed great success in Australia, as well as covers of other classics such as "Time after Time" originally performed by Cindy Lauper .  There were also plenty of other favourites to get the crowd up on their feet such as "Lovin each day", "Rollercoaster" and perhaps the biggest surprise of the evening – a rousing rendition of Midnight Oil's "Beds are Burning" which he acknowledged as having a political message but he wanted to perform it just because he loved to and we loved hearing him do so.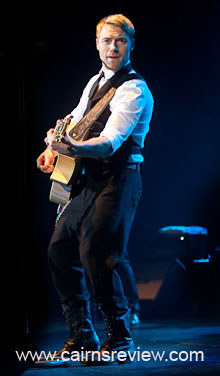 Ronan's warm patter throughout the show added  intimacy and he was keen to thank the people of Australia for lifting his spirits during his time down here after what has been a difficult year for him. He hinted more than once at the possibility of returning to Cairns with Boyzone when they tour next year so we can only hope that the words of his final song that "The Long Goodbye" don't turn out to be true.