This was one of the most authentic and moving concerts I have ever been to, not relying on lights big screens and special effects but simply a man and his guitar and 50 years of songs.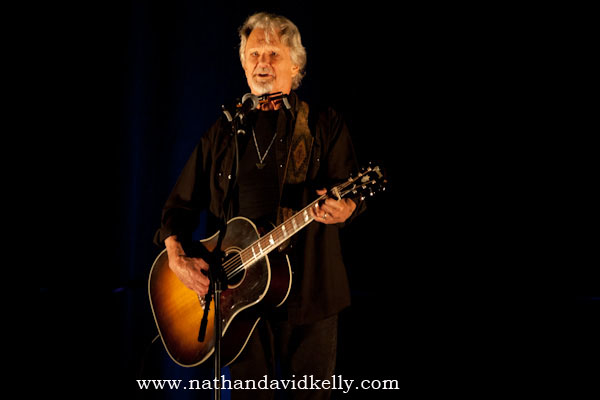 Kristofferson's show at The Cairns Convention Centre was the last in his Australian tour which saw him play 27 shows all over the country and his passion for performing had not diminished as his cheerful banter and sense of joy on stage showed.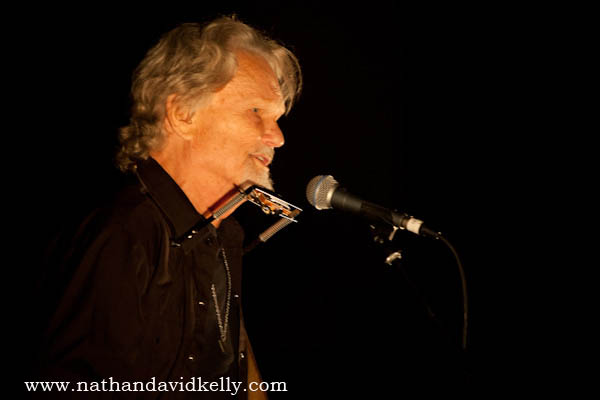 It was truly amazing to see one of the legends of American music in such an intimate mode, to be able to hear every strum of guitar and every heart wrenching lyric of the tales he has woven into songs.

Kristofferson played many of his hits with "Me and Bobby McGee" played early in the set and the beautiful melancholic "Jody and The Kid".


"Sunday Morning Coming Down" was one of the highlights, much like seeing Leonard Cohen sing "Hallelujah" but better and a moment I will cherish forever…even though Kristofferson said Johnny Cash sang it better.

The show ended with a cover "Please Don't Tell Me How The Story Ends" an emotional ending to a melancholy evening of song.

This show was like sitting around a campfire whilst Kristofferson played a lifetime of songs, it was one of the most moving experiences of my life and one of the best concerts I have ever been to.