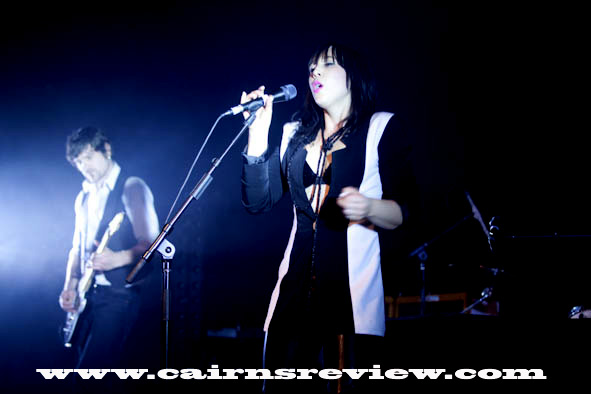 Australian band Little Birdy announced this morning that they would be taking a break before attempting to create their fourth studio album.
A statement was realeased by Little Birdy's drummer, Matt Chequer on their webiste and email list.
The positive of this is that Katy Steele will be recording a solo album at some point this year.
The whole stetement is below...If you are a big fan you should check out the sale they have going on all their merchandise online check it out HERE
Dear friends of Little Birdy,

It's Matty here with an update on what's going on in the land of Little Birdy. It's been quite an eventful couple of months let me tell you…

The short of it is, before we begin working on album number four the band has decided it will be taking a break from recording and touring. After working together for the past eight years, with little downtime, we think that it's the right time for us to explore other creative and personal ventures.

What this means is…

Katy has decided that she is going to be taking time to make a solo record but not before taking time out to live in New York for a few months. Barney, Simon and I will take this time to continue to make music with others. Simon is working on solo tunes, I'm moving into producing, while Barney will work with other bands and look at a separate business altogether.

We want to stress that the band is NOT breaking up and we will be working together again in the future. At this time we cannot say when this will be but hopefully it will be sooner rather than later. We are extremely proud of the two EPs and three albums that we have released together and know that we have a special bond when it comes to making music. We are grateful to have been able to take it so far - touring the world, playing with some of the world's biggest bands and most of all, we're grateful to have played to all of you, here in Australia. We look forward to returning to more of the same in the future.

We want to thank all of our loyal and wonderful fans for giving us the best eight years of our lives so far. We have enjoyed and cherished every moment. There are lots of highlights, too many to mention really. A special thanks has to go to Fergus Deasy, our very talented touring keyboardist/vocalist. Without Fergus our live shows just would not have been the same. We also have to thank Mr. Matt Handley who not only looked after the stage for us for many years but who also filled in for Simon on the last bunch of shows while Simon, for health reasons, was unable to take the stage. We owe you big time Matt!

Once again, thanks to everyone and we'll see you all for Little Birdy album number four soon…


Matty