Henry Rollins is a wanker…literally dispersing his "DNA evidence" in hotel rooms around the world…this was just one insight the audience at tanks Arts Centre was privy to during his 3 hour long talking show…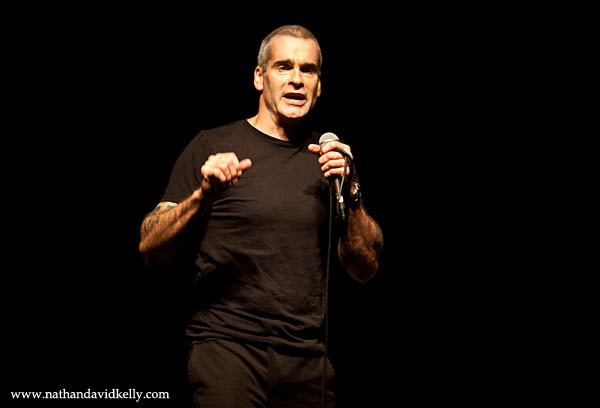 Rollins does not see himself as a comedian or funny which in interesting as he was in Australia for The Melbourne and Sydney comedy festival but there are some funny moments throughout the show…one being when Rollins hurled a tirade of abuse on an overenthusiastic fan for taking photos with flash during the show.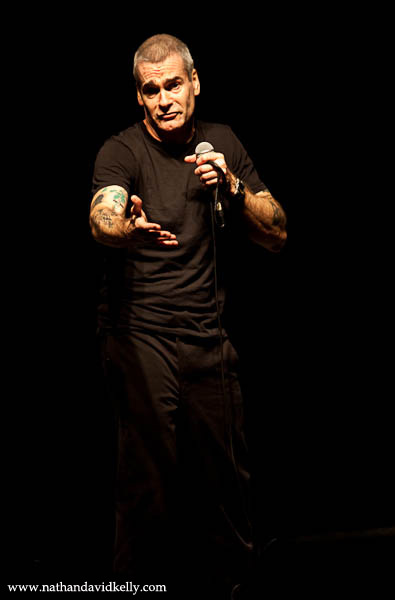 The show was interesting not for the humourous anecdotes  but rather the interesting travel stories and observations of the world on which we live, Rollins would rather ignore the flow and do (his) own thing."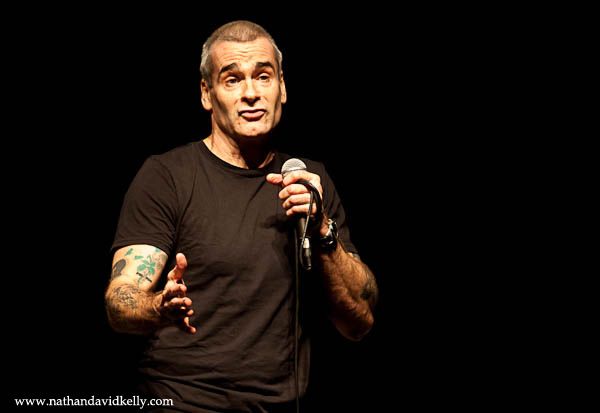 One example of this is using his former president George W. Bush as his personal travel agent- everywhere Bush wanted to "bombify" Rollins went to…seeing him show up on the streets of Iran, Pakistan and Syria to meet and speak with the people George W Bush wanted to destroy. Rollins suggests we all do the same that by travelling and meeting people in foreign lands we will be less likely to let our leaders go to war on people we have met shared meals with and have been friendly to us.

The curiosity of the man appears unrelenting, he would rather be ' curious and dead thatn at 80 saying I wish I had more balls" and this is what drives his constant travel and seemingly unrelenting schedule, almost 80 shows so far this year.

Talking non- stop for the entire show it is almost as if Rollins takes a deep breath before he gets on stage and then starts talking not stopping for air or hecklers.
So what's the outcome of all this talk, it would be easy to take a swipe at Rollins saying the show he played at Tanks grossed more than some low income workers earn in a year  and in a week in Australia he has earned more than most people earn in a year ….so of course he has the time and means to travel and meet people, he has a priviledged life….but it is a cheap shot to take on someone who is challenging us to be better world citizens….

Lets take Rollins advice and make the 21st century " the century that mankind got their shit together and saved the world." …one person at a time….
You can keep up with Rollins travels by logging on to his website and reading his dispatches CLICK HERE>
Henry Rollins has a new Cd of his spoken Word material out called Spoken Word Guy, this is avaliable to purchase along with books and all sorts of other great stuff online at www.henryrollins.com