Woman in Song
Tanks Arts Centre 6th of March 2010
The 10th anniversary Woman In Song Concert, held at Tanks Arts Centre to celebrate international womans day was once again a huge success.
Australian Singer songwriter Clare Bowditch headlined and chose the line up for the night which included Aluka, The Cairns Collective and Jess McAvoy.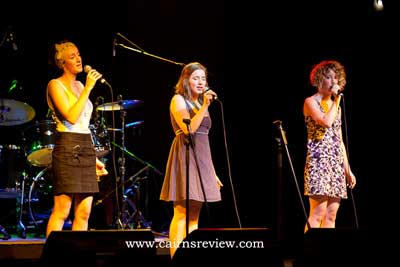 Aluka are an acapella group from Melbourne and sometimes back up singers for Bowditch, their set started off the evening. They have remarkable voices and did a few interesting covers the most memorable of which was of a Kate Miller Heidke song.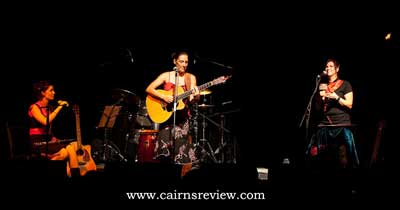 Next up were a Cairns group aptly titled The Cairns Collective made up of local singer/ songwriters Carinda Christie, Sian Evans and Emmaline Anderson and whilst theirs was a remarkably short set they got the crowd into the groove of the evening.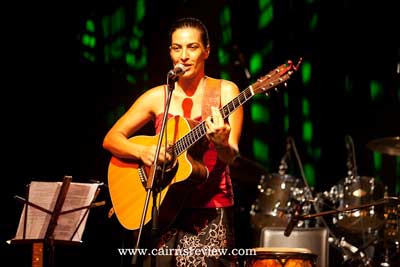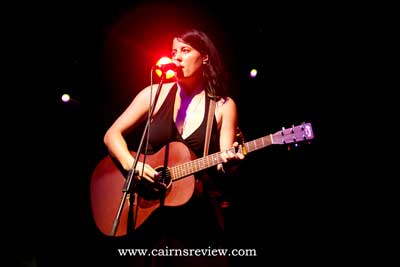 Having not heard much at all about Jess McAvoy her set was one to remember with powerful and beautiful songs and a lot of heartfelt chatter about her difficulties with relationships in between songs....
It would be great to see Jess play a full set so hopefully she will be back up here in Cairns again soon.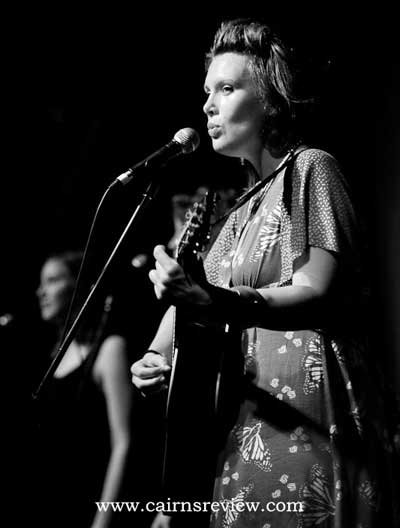 By the time Bowditch got to the stage it was sweltering inside Tanks but the crowd were enthusiastic as she begun her set slowly weaving through the crowd with her back up singers serenading the audience.
Bowditch has a beautiful voice and the songs to go with it and her stage presence is confessional and funny... a bit like having a coffee with an old friend who can sing....
A great night and an event to put in your calender for next year.